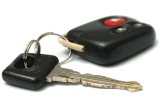 We buy quality private party pre-owned vehicles. Whether you want to sell your vehicle to make some extra money, pay bills, retrieve garage space, save, or for any reason, please consider Rick Hill Nissan as a potential buyer of your vehicle.

Fill out the form below and tell us about yourself and your vehicle. We usually have a backlog of requests for particular vehicles from our customers. If your vehicle is among the requested items, you just might make yourself some money. Please provide as much information as possible. We prefer vehicles in good working condition.

Disclaimer: This is not an agreement to purchase your vehicle, but a simple invitation for you to submit a solicitation to our dealership. If your vehicle meets our requirements and we decide to consider purchasing your vehicle, you will be contacted accordingly.

Rick Hill Nissan
2700 Parr Ave
Dyersburg, TN 38024
Phone: 731-285-6294
Fax: 731-285-4247
NEW VEHICLES SALES
Phone:
731-285-6294
Fax:
731-285-4247
Mon.
8:00 AM - 6:00 PM
Tue.
8:00 AM - 6:00 PM
Wed.
8:00 AM - 6:00 PM
Thu.
8:00 AM - 6:00 PM
Fri.
8:00 AM - 6:00 PM
Sat.
8:00 AM - 5:00 PM
Sun.
Closed
PRE-OWNED SALES
Phone:
731-285-6294
Fax:
731-285-4247
Mon.
8:00 AM - 6:00 PM
Tue.
8:00 AM - 6:00 PM
Wed.
8:00 AM - 6:00 PM
Thu.
8:00 AM - 6:00 PM
Fri.
8:00 AM - 6:00 PM
Sat.
8:00 AM - 5:00 PM
Sun.
Closed
SERVICE
Phone:
731-285-6294
Fax:
731-285-4247
Mon.
8:00 AM - 5:00 PM
Tue.
8:00 AM - 5:00 PM
Wed.
8:00 AM - 5:00 PM
Thu.
8:00 AM - 5:00 PM
Fri.
8:00 AM - 5:00 PM
PARTS
Phone:
731-285-6294
Fax:
731-285-4247
Mon.
8:00 AM - 5:00 PM
Tue.
8:00 AM - 5:00 PM
Wed.
8:00 AM - 5:00 PM
Thu.
8:00 AM - 5:00 PM
Fri.
8:00 AM - 5:00 PM
FINANCE
Phone:
731-285-6294
Fax:
731-285-4247
RENTAL
Phone:
731-285-6294
Mon.
8:00 AM - 5:00 PM
Tue.
8:00 AM - 5:00 PM
Wed.
8:00 AM - 5:00 PM
Thu.
8:00 AM - 5:00 PM
Fri.
8:00 AM - 5:00 PM
Sat.
Closed
Sun.
Closed